How to Download Capital Gains Statement for Mutual Funds?
Step 1. Go to https://www.camsonline.com/
Step 2. Click MF Investors menu
Step 3. Click Statement menu and select Capital Gain/Loss Statement.
Step 4.
Enter Which Period Statement Required
Enter Mail id,
Enter Pan Number,
Select Delivery Option.
Select Mutual Fund Name
Select Statement Format ( PDF, TEXT, JSON, Excel)
Enter Password Which Required Open Statement File.
Step 5. Click Submit.
Your Capital Gain / Loss Statement summary has been sent to your registered email id.
A few things to note:This statement may not reflect the complete information on your DEMAT holdings. Please check with your DP for details on DEMAT holdings.
Image Attached for your Reference. 
1.
2.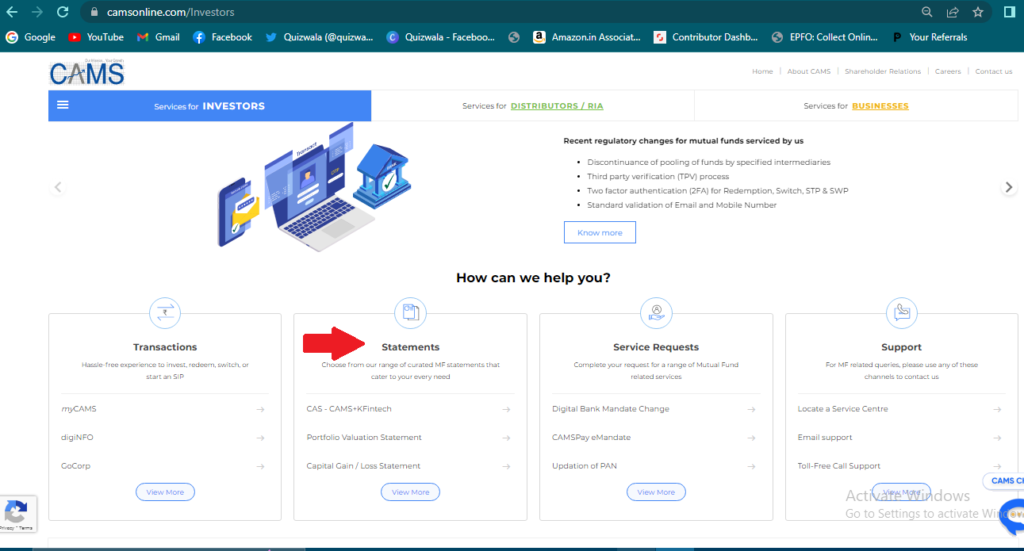 3.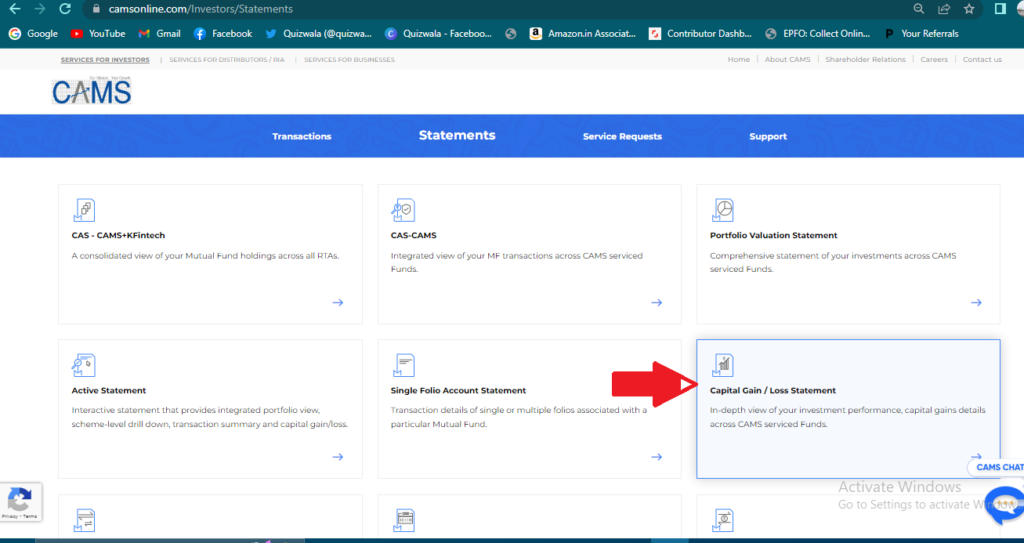 4.
5.
Source : https://new.camsonline.com