How to email/Mobile update online
Use this online feature to update your email ID in all your ICICI Mutual funds folios. You can opt to receive all future communication via the registered email ID and Mobile. Update your contact details in a few simple steps.    
Please Enter valid Pan Number
Select Folio Number
Enter OTP sent to your registered Mobile no and Email id.
Select your contact details update.
Enter your new contact details and click to update.
Your Request Successfully Submitted.
Please Process as per below mention images.
1.
2.
3.
4.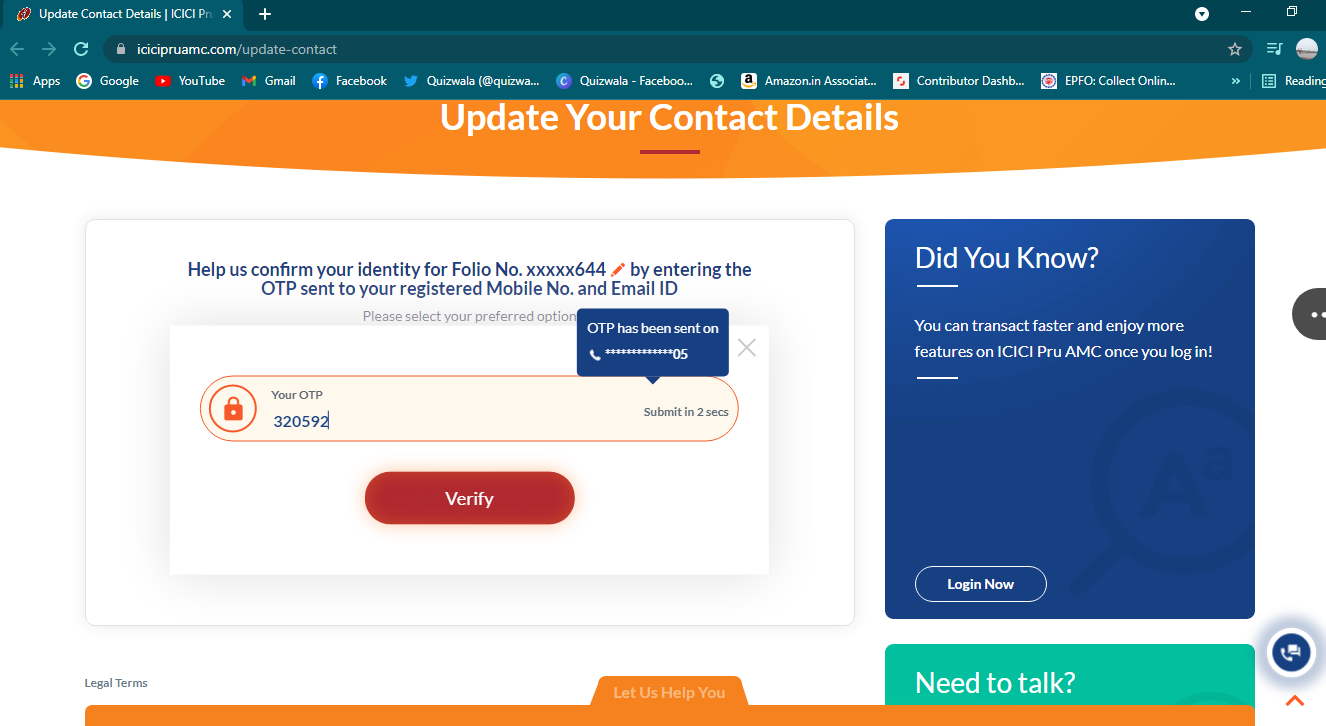 5.
6.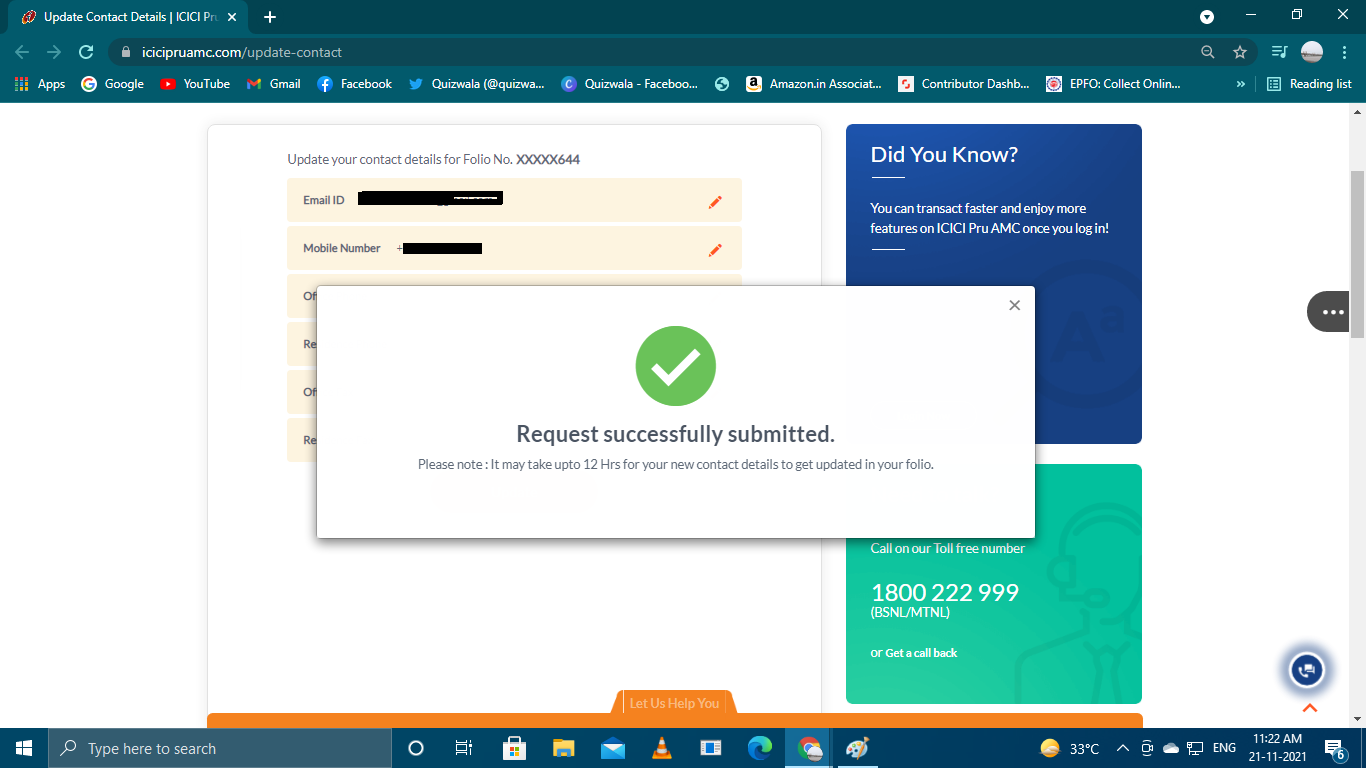 Source :https://www.icicipruamc.com/update-contact
https://mfdesk.in/2021/07/31/how-to-link-pan-with-aadhaar/